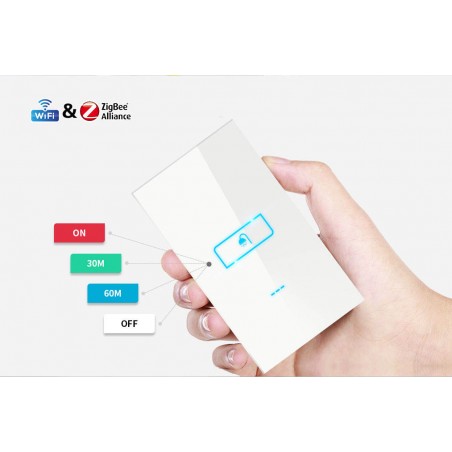  
Smart HOST SWITCH
L7 Smart Living Consists of WIFI and Zigbee. Every independent home( system) must have at least one host Switch.
Note: when configuring, the host switch must be configured first, and the host switch should be installed with the wifi signal source as much as possible.
The ZIGBEE networking model of this system is a mesh network. when installing, the distance between the two switches should not exceed 10 meters. ( in the case of a wall)The configuration steps are as follows:
1. configure the host switch, see page 10 for details.
2. configure other devices one by one according to the distance from the host switch, as shown in the picture
No customer reviews for the moment.