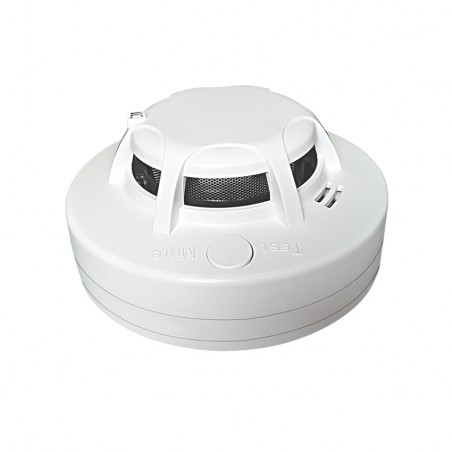  
Tuya Zigbee WIfi Smoke detector Alarm Control System
power:9~15VDC
current:Static current <10mA
smoke sensitivity: Suitable for UL 217 standard
Temperature:40°C~45°C
Humidity 10%~90%
Alarm voice: Within 10 inches can be 85 dB
Using a photoelectric smoke sensor, without any radiation.
Using ultra-low power design can effectively extend the battery life.
With sound and light alarm, low power indicator.
With manual reset and self-test function.


WIFI reporting function;
Mute function;
After the network is connected with WIFI, under normal circumstances, the device will upload the heartbeat to update the device
the power within 7 days;
 Tuya Zigbee Wifi Fire Alarm Control System

TuyaSmart smoke detectors Zigbee Smoke sensors Alexa and google

PVS ABS

home security 

host size: 106*30mm Weight: 171g gift size: 110*110*45mm
Aucun avis n'a été publié pour le moment.