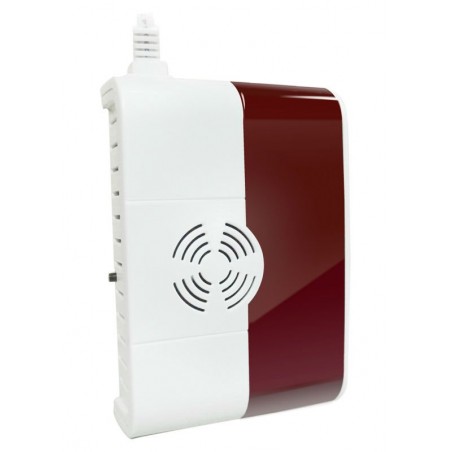  
Wireless 433/315 mhz home hydrogen sulphide CO gas detectors
It can send SMS and calls to you when gas LPG sensors Co detectors are triggered.
1. Intelligently detects leakage of inflammable gas(LPG, coal gas, natural gas, and marsh gas, etc).
2. Temperature/Concentration indication on 4 digital tube displays.
3. Test power supply and circuit condition once a week
4. When external power is cut off, it will use the backup battery automatically, and display "PPPP" to alert.
5. Power:9~15VDC
6. Current:Static current <10mA
7. Smoke sensitivity: Suitable for UL 217 standard
8. Temperature:40°C~45°C
9. Humidity 10%~90%
10. Alarm voice: Within 10 inches can be 85 DB
Aucun avis n'a été publié pour le moment.